Just before the weekend I surprisingly received the prototype version from The GameCrafter, faster than expected. The website stated a manufacturing and delivery time of over a month, but apparently a few other orders were skipped or canceled.
Overall, the Prototype looks great and feels like a final board game. Game Crafter uses laser cutting for many things, so these components have some black soot around the edges that needs to be wiped off with a wet cloth – definitely some extra work, but not too bad. The box itself has a slight green color touch (not as visible in the below photo, can only be seen in daylight). Other than that, all components came out as expected and have great colors.
A few of the cards, standees and tokens have a small drift on front and back, but all is within usual parameters and does not look too off. Unfortunately, GameCrafter does not have the correct card size (we need Euro Mini for most cards, GameCrafter only offers US Mini). The US Mini cards are a bit smaller and therefore the cards look a bit like cut off at top and bottom, but all is visible and definitely usable for a prototype.
After a few smaller corrections and improvements, I will order two additional copies and send them out to the first reviewers. If you have any preferred reviewers that definitely should have a look at the game, let me know on one of these channels: sign up for the newsletter (you can also reply to the newsletter emails), like the Facebook Page (comment one of the posts or write via messenger) or give feedback on BGG or Discord.
Following you can see all images I made while unpacking the prototype and packing everything together after I cleaned all parts from the soot. Directly below you can see a few photos of the game and scenes like playing the game, further down in the second gallery you can see photos of all components (click on pictures for bigger versions).
The game box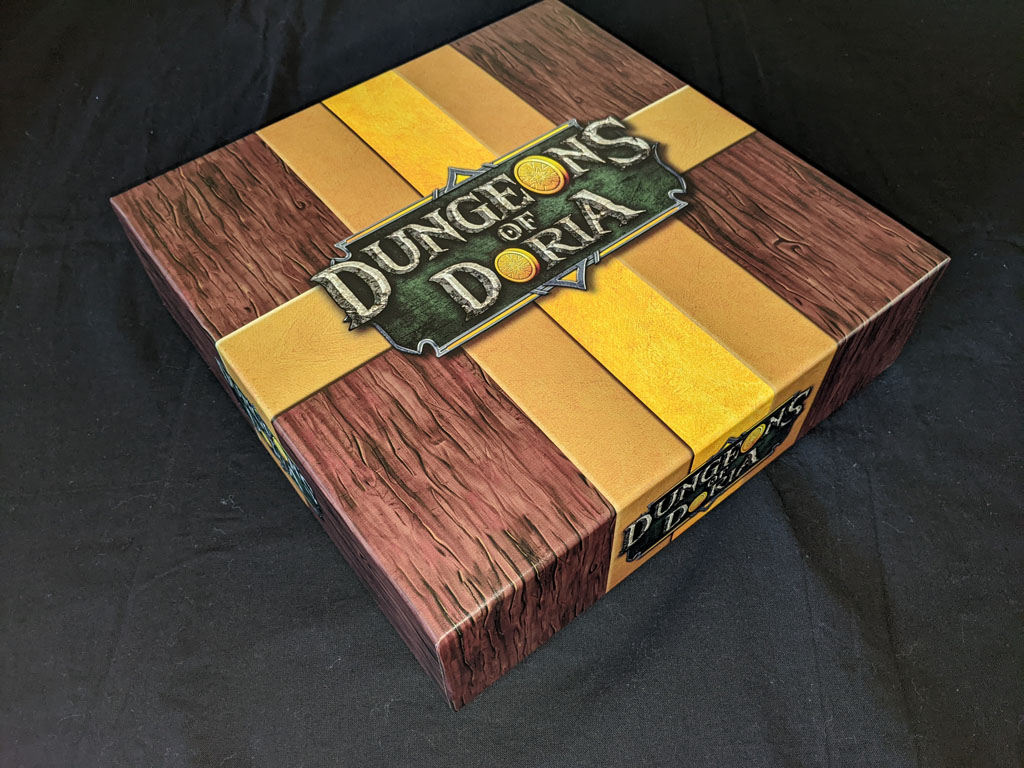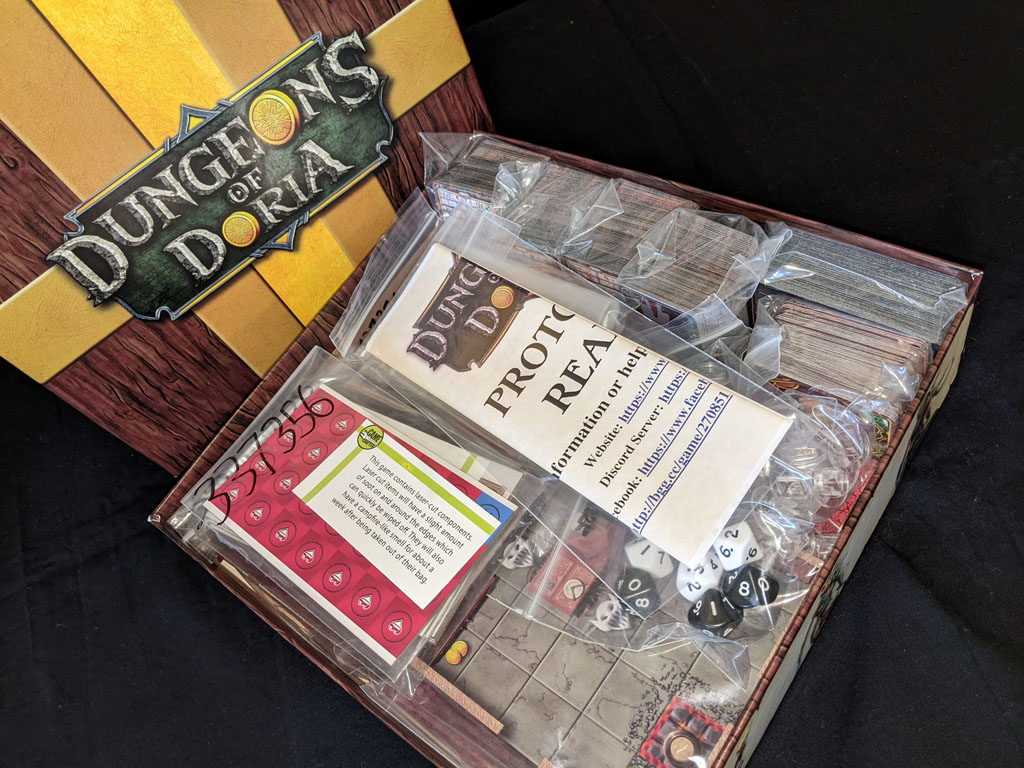 The game scenes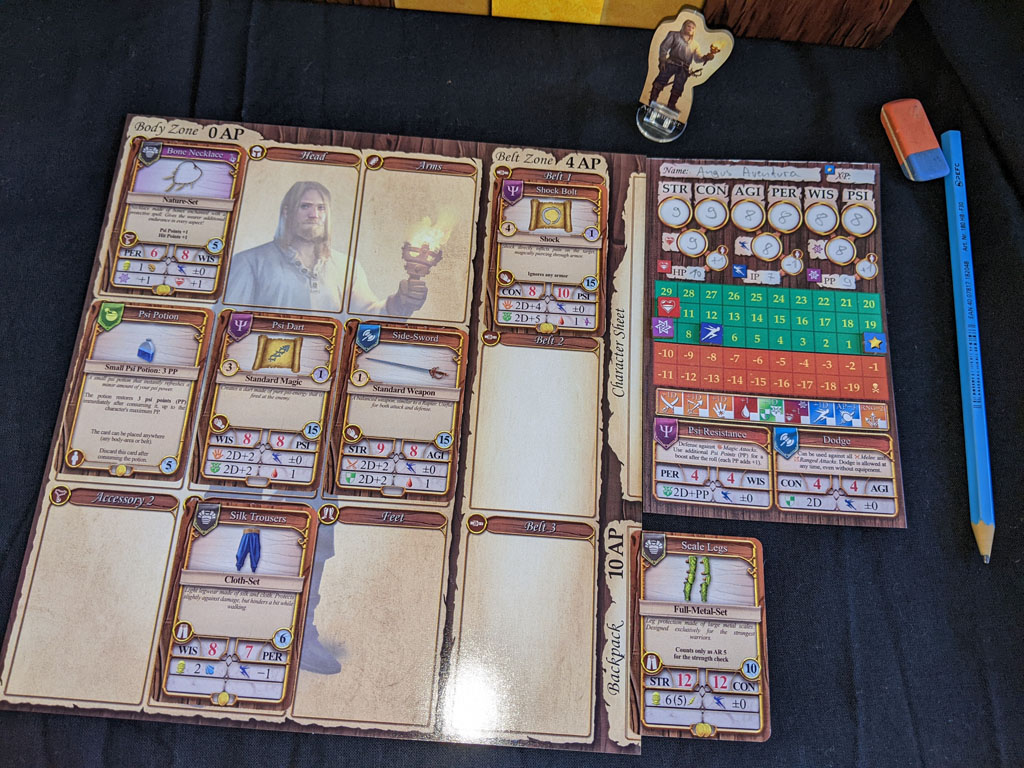 All components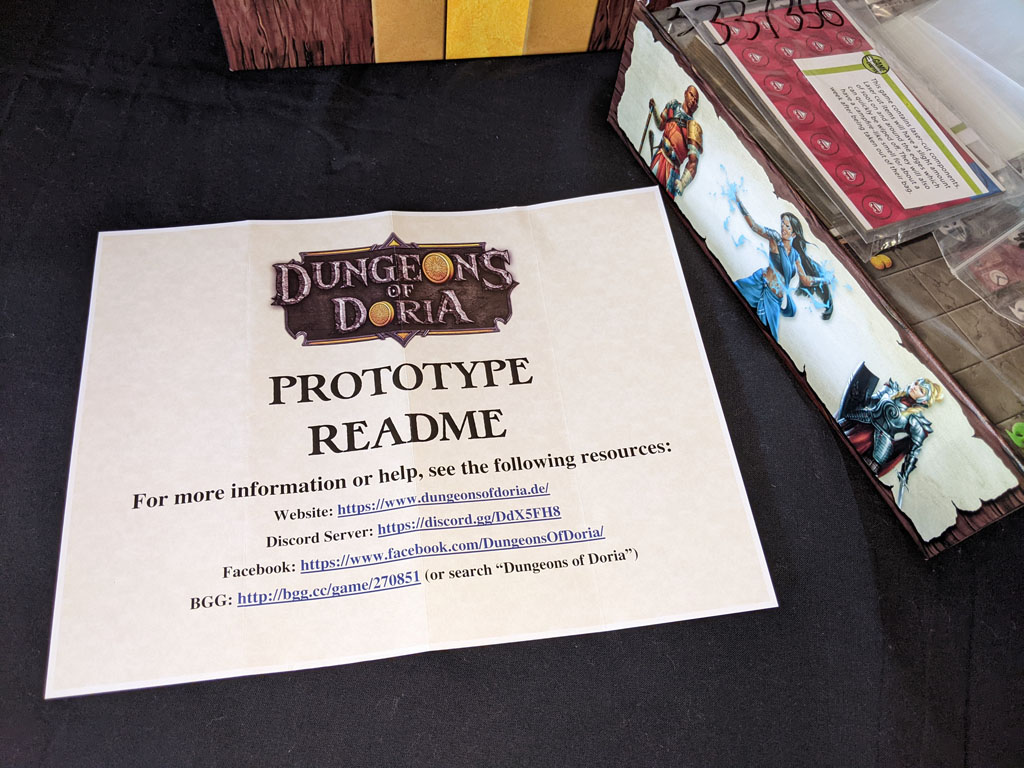 To receive news, sign up for the newsletter, like the Facebook Page or give feedback on BGG or Discord!